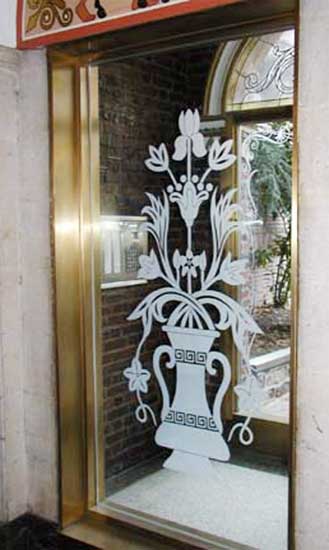 CUSTOM SANDBLASTED ETCHING BY ARTIST JACK McCOY©.
Flowers in vase surface etching on 1/2" thick tempered plate glass.
Installed the in lobby of a residential building in Brooklyn, New York.
Choose your own colors and sizes.
Panels are made to fit your openings.
Custom stained glass windows and doors,
beveled glass, enties, sidelights, transoms,
leaded beveled glass, etchings, mosaics,
religious themes.
These are NOT imports! See the quality!
ALL WORK IS CUSTOM!