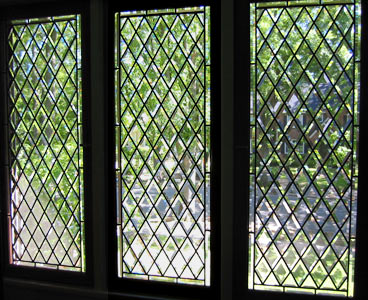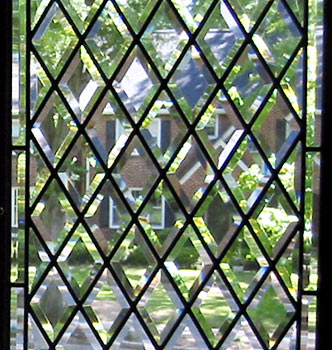 "BEVDIA2" ALL BEVELED LEADED GLASS DIAMOND WINDOWS CUSTOM AT GLASS BY DESIGN.
Every piece was beveled glass, including the pencil bevels around the perimeter.
This is an unusual occurrence. A border of a different glass is usually needed to make the diamonds – which are a fixed size – fit the opening; otherwise, expensive custom beveling is needed.
Click pic or scroll to zoom.
Choose your own colors and sizes.
Panels are made to fit your openings.
Custom stained glass windows and doors,
beveled glass, enties, sidelights, transoms,
leaded beveled glass, etchings, mosaics,
religious themes.
These are NOT imports! See the quality!
ALL WORK IS CUSTOM!