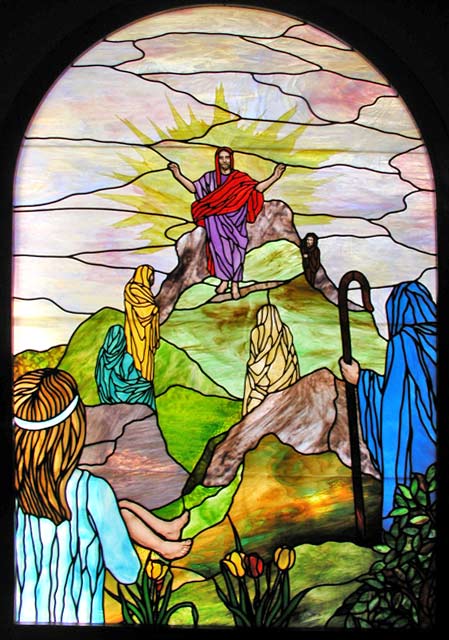 "BETHANY CHAPEL #4" CUSTOM LEADED STAINED GLASS WINDOW CREATED BY JACK McCOY© FOR THE CHAPEL AT BETHANY LUTHERAN CHURCH IN AUSTIN, TEXAS.
Bethany Chapel stained and leaded glass window #4 was approximately 48" x 72".
Click pic or scroll to zoom.
Choose your own colors and sizes.
Panels are made to fit your openings.
Custom stained glass windows and doors,
beveled glass, enties, sidelights, transoms,
leaded beveled glass, etchings, mosaics,
religious themes.
These are NOT imports! See the quality!
ALL WORK IS CUSTOM!